Sarah D. Von Hoene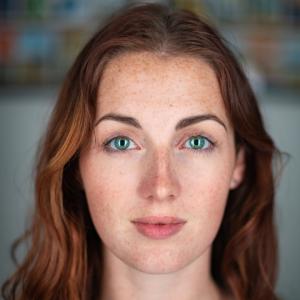 Internship:
National Park Service Research Internship
Sarah D. Von Hoene, 25, graduated in December 2019 with a degree in Ecology and Evolutionary Biology from the University of Colorado, Boulder. Her path to a degree was unconventional. Shortly after graduating high school, she served as an AmeriCorps intern, working alongside the National Park Service on conservation-focused projects throughout the American West. She gained a deep admiration for the efforts of the NPS and was motivated to take her curiosity to a new environment — the ocean.
She moved to Koh Tao, Thailand to pursue a lifelong dream of integrating her passion for the ocean with what she hopes to be a lifelong professional career. While completing her scuba certifications and subsequently working as a divemaster, she took two years of undergraduate classes online before moving to Boulder, CO. She then piloted a new coral reef ecology research program and defended an honors thesis on baited remote underwater video systems in coral reef ecosystems at the University of Colorado, Boulder.
During the Covid-19 pandemic, Sarah worked with the NPS Submerged Resources Center and collaborators in their efforts to publish a paper regarding the ongoing kelp forest research in Channel Islands National Park. Additionally, she wrote and co-produced a podcast series that explores the field of underwater soundscapes.
Sarah is honored to be the 2021 Our World-Underwater Scholarship Society NPS intern. She sees this as an opportunity to gain scientific diving experience and to help the NPS Submerged Resources Center continue to enhance appreciation, access, understanding, and preservation of the underwater wonders within the national parks.
Location of Internship:
National Park Service Research Internship