Michael Langhans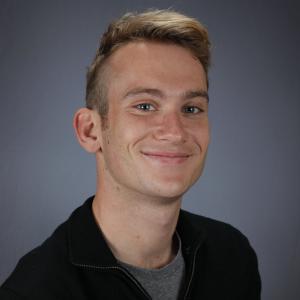 Internship:
National Park Service Research Internship
Michael Langhans, 23, is from San Mateo, California. He's been in love with the underwater world since his first scuba dive at age 18 and has since logged more than 600 dives in a variety of diverse ecosystems. He recently graduated from the University of California, Santa Cruz, where he received a Bachelor of Science degree in Marine Biology with honours.
Attending UCSC enabled Michael to get a comprehensive introduction into marine research. He completed his AAUS Scientific Diver certification through the university and used those newly developed skills in various field quarters, allowing him to collect data and conduct research on kelp forest species interactions in Central California and Southeast Alaska. Along with diving for school, Michael has been working as a diving technician, conducting hundreds of dives monitoring marine protected areas and working on large-scale ecological experiments.
As well as scientific diving, Michael has a passion for underwater photography. What started as shaky videos proving to friends that he'd been underwater quickly blossomed into a way to promote the conservation of these beautiful places. He loves to use his photos as a vehicle for teaching scientific information and instilling the same love for the underwater world that he's acquired.
Michael is beyond excited to be the 2019 Our World Underwater Scholarship Society National Park Service intern. His past dive experiences have made abundantly clear the necessity to protect wild and special places, a vision that is shared by NPS. He is looking forward to working alongside the Park Service to develop skills that work toward pursuing and promoting their shared vision.
School:
University of California, Santa Cruz
Location of Internship:
National Park Service Research Internship