Claire Mullaney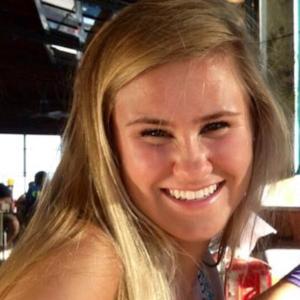 Internship:
REEF Marine Conservation Internship
Hailing from St. Louis, Missouri, Claire Mullaney,22, is a senior at Indiana University in Bloomington (IU). She is currently preparing to graduate with a Bachelor of Science degree in Biology, along with certificates in Animal Behavior and Underwater Resource Management.
Claire attended a scientific scuba class on her first day as an IU freshman. Three years and several certification cards later, she is a PADI Rescue Diver and an AAUS Scientific Diver who loves to dive in frigid Indiana quarries and balmy Caribbean waters alike. During her undergraduate years, Claire has engaged in biological research in addition to scientific diving. From assessing the genetics of endangered Stephens' kangaroo rats in California, to studying coral abundance and health on the island of Bonaire, to researching crabbing gear use and loss in a recreational Dungeness crab fishery in Oregon, Claire's research projects have exposed her to new places and unusual creatures. Although she has worked in both terrestrial and marine environments, in the future Claire wants to focus on ocean conservation, marine resource management, ocean policy, and education. She is excited to begin working towards this goal in the Our World-Underwater Scholarship Society's Internship Program, and she is thrilled to be heading back to the coast to be part of the REEF team!
Location of Internship:
DR. JAMIE L. KING REEF ENVIRONMENTAL EDUCATION FOUNDATION (REEF) MARINE CONSERVATION INTERNSHIP