Mae Dorricott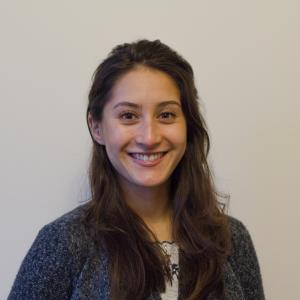 It all began with her visits to the Malaysian coast line to see her mother's family. From a young age, Mae would be thrown into the water by her aunts and uncles with a mask and snorkel on and from there it grew exponentially. When she found out that SCUBA diving was something people did, she could hardly wait to turn 12 and complete her open water qualification. She and her father, also an avid diver, dipped underneath the waves of the British sea as often as possible. Thus began the snowballing passion to explore the underwater realm.
It became apparent that this wasn't to be just a hobby, but rather something worth pursuing as a career. There was nothing that caught Mae's desire more than to be near the sea. She was able to dive with marine biologists with the UK project SeaSearch, volunteering to help catalogue the diversity and abundance of British marine life. Meeting "real life" marine biologists fuelled Mae's need to understand and study this incredible blue world.
Once 18, Mae flew to Mexico to partake in a conservation programme and dive master internship with Global Vision International. During the first half of the programme she learnt how to survey the health of the reef, identifying and monitoring the corals along with turtles and other mega fauna. Next, she completed her dive master internship in a dive shop in the little town of Mahahual. She decided that home wasn't quite in the cards yet, opting instead to train new volunteers back at the conservation base until she had to return to England for University.
Back in England, Mae had a fire to complete her degree at Plymouth University, earning a 1st Class Honour in Marine Biology (BSc) as well as completing an HSE commercial diver course alongside an academic module in scientific diving. She fully enjoyed her undergraduate degree and her final dissertation project, which focused on the effects chemicals leached out of plastics have on behaviour and embryonic development.
Mae, 22, is interested in the avenue of scientific communication, an area she first encountered during her time in Plymouth when she worked at The National Marine Aquarium as a host. The task of bridging the gap between the latest science and the public and trying to generate dialogue is the area Mae is now most interested in pursuing, resulting in her current undertaking of a Masters in Scientific Communication. The opportunity provided by the OWUSS as the European Rolex Scholar is a phenomenal chance for Mae to try and capture a snapshot of what is out there, and help her achieve her dream of reconnecting others back to the sea.