Maya Santangelo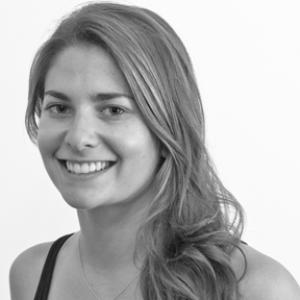 I was born in California, USA, and from an early age, a love for adventure and nature was encouraged. It was my Dad's marine biology background and profound love for the ocean that ignited my interest in marine life. When I was 11, my family relocated to Sydney, where I learned to scuba dive.
From the beginning, the underwater world captivated my imagination and I knew that diving would play a large part in my life. I developed a close relationship with the local dive shop and spent summers and school holidays as an intern, soaking up as much dive experience as possible. My obsession with the underwater world grew exponentially with every new experience, and over the years I worked towards becoming a PADI Instructor. My love for diving undoubtedly fueled my interest in marine biology.
During my final years of high school, I competed in indoor rock climbing, representing Australia at the Oceania and World Youth Championships in New Zealand, France and Scotland. In 2011, I began studying a Bachelor of Science at the University of Sydney, eventually transferring to James Cook University to pursue a degree in marine biology. Eager to immerse myself in learning about the underwater world I had grown to love through diving, I became particularly interested in trophic interactions and the functional importance of top predators within marine ecosystems, and learning about effective conservation and management.
After graduating, I undertook a research internship at Lizard Island Research Station, which provided the ideal opportunity to expand my research skills and interests, exposing me to a wide variety of marine research projects on the Great Barrier Reef. I then moved to Palau to work as a professional dive guide with a leading dive center. This experience not only allowed me to get up close and personal with some of the most incredible marine life I could imagine, but was significant in cementing my passions and interests as a marine biologist. Supporting a marine sanctuary though diving tourism was an experience I found both incredibly rewarding and educational, giving me first hand exposure to the world of conservation and understanding how different cultures are intimately linked with the ocean. I jumped at every opportunity and new challenge to apply and foster my knowledge as a marine biologist, taking on roles in education, conservation and research activities, including working with Palau International Coral Reef Center, presenting marine biology lectures to guests, and featuring as a marine biologist on two separate filming assignments.
With more than 10 years of diving, my experiences so far have been hugely rewarding in allowing me to give back a measure of what has been given to me, raising awareness and inspiring a love for the ocean in others. The oceans are as important as they are vast. I am continually inspired with a sense of awe and respect for marine life underwater, and a sense of wonder of the fascinating aspects of life yet to be explored. Committed to life as an ocean ambassador, I hope to make positive contributions to our world underwater by engaging in scientific research that is critical to developing effective conservation and management of our oceans, and sharing this knowledge, shifting perspectives and raising awareness, to ensure the sustainable use and future of its resources. Receiving the Rolex Scholarship is a tremendous honor and learning opportunity for me to develop a career path into marine research and serve as a positive advocate for the conservation of our world underwater.