Christopher Millbern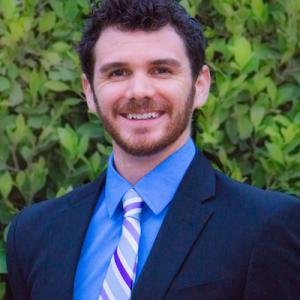 Chris Millbern is a latecomer to the underwater world, but his passion for diver safety and adventure has made him a natural fit for the Our World-Underwater Scholarship Society's Rolex Scholarship Program.
Born 26 years ago in Newport Beach, California, Chris was raised on ocean swims and thousands of viewings of National Geographic's "Really Wild Animals: Deep Sea Dive" VHS tape, which he of course still holds on to today. Majoring at UCLA in Ecology, Behavior, and Evolution, Chris became a concerned conservationist and backpacking guide, combining his love of adventure sports, photography, and the biological sciences in any way possible. Research was his mission; while enrolled, Chris participated in studies involving Belizean crocodilian parasitology, the effects of anthropogenic noise on Nicaraguan spider monkeys, heavy metal poisoning in Arizona rattlesnakes, as well as earning the Santa Monica Audubon Society Research Award for his work on anticoagulant poisoning in local bobcat populations. He learned a deep appreciation for the importance of protecting our environment, but he missed the ocean and his young dreams of exploring with National Geographic started to feel impossible.
It wasn't until a spontaneous Open Water class his senior year that everything changed. Realizing how much he was missing by living on the surface, Chris became instantly dedicated to making the world of diving his own. In the next two years, he would become a PADI Rescue Diver, AAUS Scientific Diver, and join the UCLA Gonda Center for Wound Healing and Hyperbaric Medicine as an E.M.T. and Certified Hyperbaric Technologist. Working both internationally and with patients in hundreds of chamber dives, he became enamored with hyperbaric medicine and took every opportunity to teach it. He has given educational talks to local dive shops, high school programs, visiting international physicians, and even the 95th Aerospace Medical Squadron from Edwards Air Force Base.
As a newly minted Diver Medic, Chris has begun working with ecological survey groups across the California coast. Balancing his love of conservation and hyperbaric medicine, he first wants to develop his skills as a diver so as to better contribute to the teams and projects he works on. Encouraging marine preserves through responsible ecotourism, driving research and public policy towards pragmatic solutions, and bringing a love of the ocean to a new generation of divers are all things Chris hopes to achieve. Most importantly, he wants to give back: "The underwater world has given me a sense of purpose and the community has given me a home. All I really want is to keep the environment safe, and the people who protect and enjoy it even safer."