Felix Butschek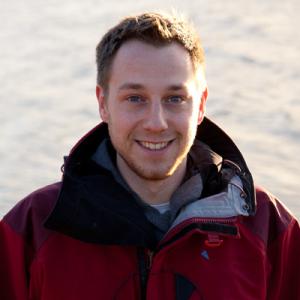 Felix, 24, grew up in Innsbruck amidst the alpine mountains of Austria, far away from the sea and without any notion about the diversity of marine life. This changed rapidly in 2009 when Felix was awarded a full scholarship to complete high school at the Lester B. Pearson College of the Pacific on Vancouver Island. At Pearson College, he chose a marine science class and started to scuba-dive. Felix was immediately hooked on the wonders of the marine environment, and spent every free minute at the local Race Rocks Marine Reserve, diving and sailing along the south coast of Vancouver Island.
By the time he left school, Felix had attained the PADI Divemaster qualification and realized that he wanted to pursue a career in underwater science.
After a year of social service in Austria, Felix moved to the west coast of Scotland in 2012 to study Marine Science with Arctic Studies at the Scottish Association for Marine Science (SAMS). He joined a local branch of the British Sub Aqua Club (BSAC) and in collaboration with his dive club and SAMS, he helped in the discovery and identification of several WWII flying boats near Oban. This fascinating endeavour sparked his interest in underwater archaeology and sonar technologies. In a small team of students, Felix set up a university BSAC branch at his college to share his passion for diving. Felix has since trained as an assistant instructor with the British Sub-Aqua Club and become proficient in accelerated decompression procedures. In his second year at university Felix also completed a five-week course in scientific diving with the Alfred Wegener Institute for Polar and Marine Research.
2014-2015, Felix spent an Erasmus exchange year on Svalbard, at 78°N in the Norwegian Arctic. This was a transformational experience in its extensive fieldwork including two weeklong research cruises in marine geology and biology. Felix consequently chose to dedicate his BSc dissertation and research project to the study of climatic variability and ice sheet dynamics in an area of western Svalbard. This reflects his interest in climate change from glacial-interglacial cycles to anthropogenic warming. In January 2016, Felix participated in an advanced training course on stereo-photogrammetry with the UK National Facility for Scientific Diving. He is keen to develop 3D visualization further and apply it to study and to convey the natural beauty of the marine environment.
Felix is most enthusiastic about temperate and polar marine environments and efforts to protect the Arctic regions, which are already heavily affected by climate change. For him, the award of the European Our World Underwater Scholarship 2016 is a dream come true. Felix believes that his experiences during the scholarship year will shape his career in the underwater world and help him share his passion for remote polar seas.