Benjamin L. Buchan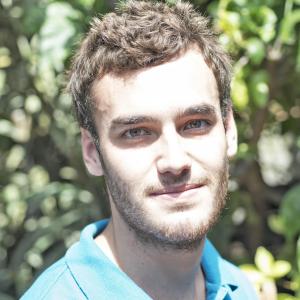 I grew up on the Central Coast, New South Wales Australia, and have lived within 10 minutes of the ocean since I was 11 years old. For as long as I can remember, the ocean has been a major part of my life. Even when I was young I was captivated by life in the ocean and wanted to share my fascination. I first learnt to dive at the age of 15 and have developed an addiction and have since become a scuba instructor so I could share my passion of diving with others.
I completed my undergraduate degree in marine science at Macquarie University from 2011-2014. Throughout my degree I travelled to an island called Koh Rong, Cambodia, as a volunteer in the initiation of an artificial coral reef programme. The reef around the village I stayed in was so degraded from the use of non-sustainable fishing practices, including the use of dynamite. Over this month, the team I was part of removed over 100 nets from the surrounding reef, and focused on teaching the village proper and sustainable fishing practices. It was through this time I realised the significance that education and public awareness has on the conservation and continued protection of the marine environment. I left Cambodia with the desire to share my knowledge and experiences of the ocean with as many people as possible, realising the significance that education and public awareness has on the conservation of continued protection of the marine environment.
As part of my university degree, I secured a volunteer position at Manly SEALIFE Sanctuary where I had the rare opportunity to share the importance of marine conservation with a diverse audience. I continued to work as a Shark Dive Coordinator at Manly SEA LIFE Sanctuary, having the unique opportunity to not only introduce people to the diving experience, but also get them up close and personal with large Grey Nurse sharks.
I recently lived on Heron Island as a dive instructor, educating people about the importance of the Great Barrier Reef. I look forward to the opportunity to add to my list of experiences, and participate in a number of important marine projects throughout the scholarship year
Throughout the scholarship year, I aim to pursue my passion for the underwater world, and gain as much experience as I can in a range of marine disciplines. I want to explore, study and understand as much of the ocean as possible. At the conclusion of my scholarship year, I aim to have chosen a specific field of interest to focus my career, and life on. I have a desire to contribute as much as I can to the marine environment, and aspire to educate communities on the importance of ocean conservation, and sustainable practices.