Jay Moreland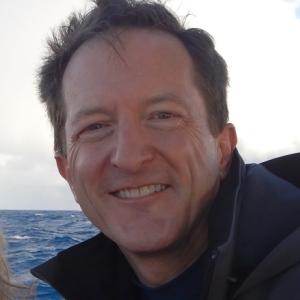 Jay Moreland, MD, has three jobs. He does full spectrum Family Practice, including obstetrics and takes care of un-insured and underinsured patients. He is a Hospice Medical Director and a Palliative Care program medical director.
For his scholarship year he enjoyed learning about diving medicine and really enjoyed doing surgery on a pig. He credits becoming a doctor, in part, to his time as a scholar. He also really loved underwater photography, writing the scholars journal, and giving talks.
He has done a lot of public speaking since that time and continues to teach medical students and residents at the University of Utah Medical Center. He works with the resiliency center there teaching meditation and mindfulness and has a podcast on the same called "Dr. Jay's Peaceful Abiding." He was the first Family Physician in the State of Utah to deliver a woman who was positive for COVID-19. He has practiced medicine for over 25 years. He plays lead guitar in a classic rock band called "Winding Road".
His favorite dive was at Black Rock, in Maui, when he was photographing sea turtles while listening to humpback whale song!