Jamie L. King, Ph.D.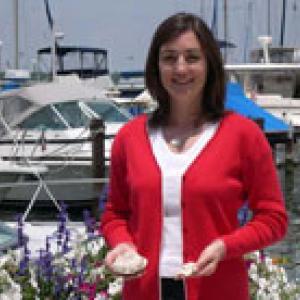 Dr. Jamie L. King received a Bachelor of Science Cum Laude in Biology and Geology from the University of Rochester. She additionally received a Masters of Arts - Zoology and a Ph.D. - Zoology from the University of California at Davis.
Jamie subsequently held positions as a Field Project Manager with Pacific Gas & Electric, Environmental Consultant with SAIC; Invertebrate Biologist with the U. S. Fish and Wildlife Service; Resource Ecologist with the California Department of Parks and Recreation; Basin-wide Monitoring Strategy Coordinator with Chesapeake Research Consortium; and served for four years as the Habitat Program Manager and Federal Program Officer for NOAA's Non-native Oyster Research Program within the NOAA Chesapeake Bay Office. During her career with NOAA, her work focused on science and policy issues related to the proposed introduction of a non-native oyster; habitat restoration of native oysters, submerged aquatic vegetation (SAV), and living shorelines; and development of shellfish aquaculture in Chesapeake Bay.
Dr. King's scientific expertise included marine invertebrate communities, benthic ecology, biodiversity, population genetics, and evolution. Her professional career was aimed at bridging the gap between science and natural resource management, including strategic planning, monitoring, and translating scientific findings to guide management decisions. Dr. King was an author of eight scientific publications/papers related to her area of expertise.
In 2000, Dr. King joined her husband, Tim Nugent, as co-owner of Renoventures, Inc., an Annapolis, Maryland based property management and real estate investment company
During the years following her 1989 Rolex Scholarship with the Our World-Underwater Scholarship Society, Jamie remained extremely active as Chair of the Society's Strategic Planning Committee, Mid-Atlantic Regional Coordinator, and a member of the Board of Directors, including a year of service as Chairman of the Board 2000-2001.
Dr. King passed away on January 1, 2011 after a two year battle with cancer.