Richard Somerset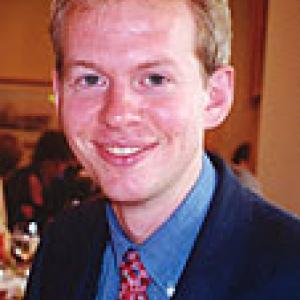 Richard is a student at Lancaster University in Lancashire, majoring in politics, but with a deep interest in marine tourism. He comes from a family that has lived with the sea; grandparents in the navy, an oceanographer father, and a mother who excels as a swimmer. He is certified as a PADI Dive Master and started diving in 1998.
At the age of 16, he traveled to India to take part in a World Challenge Expedition, trekking through the Himalayas and noticing for the first time how tourism could benefit cultures and economies, but at the same time, threaten the cultures and the environment. (In the case of the Himalayas, the omnipresent litter strewn across the mountain disturbed him.) It was a profound observation that would stay in his consciousness and influence his goals.
Richard also spent a month in Israel as part of a student exchange program with a Palestinian university, witnessing the effects of conflict that would influence his interest in conflict resolution.
A five-month journey to Tanzania in East Africa allowed him to spend three months working as a marine research assistant with Frontier Expeditions. This is where his passion for diving was stimulated. However, he witnessed how the locals were destroying the fish populations by dynamiting the reefs in order for short-term gain, and once again, the conundrum of needs-versus-preservation had a profound impact on him.
When he returned to England, he took a politics course at Lancaster, which he felt would benefit his involvement with conservation projects. His studies have focused on conflict management and the environment, allowing him to observe the effect of politics on the environment.
Richard has ascended to the position of Dive Officer with Lancaster's Sub-Aqua Club, the highest position in the club, which was recently awarded a prize as the most improved society at the university. His duties involve organizing dive trips and making sure members dive safely while diving with the club. Before he leaves Lancaster, he intends to finish his PADI Instructor course so he can pass on to others his love of diving.
It is his dream to be involved in the creation of new marine sanctuaries and to encourage responsible, sustainable eco-tourism. He believes the environment and tourism can exist in a way that is mutually beneficial.
Richard's hope is that the scholarship will allow him to meet and work with many people involved in the protection of the marine environment; especially in establishing marine sanctuaries. He also wishes to enhance his knowledge of marine archeology in order to better discuss and defend wreck diving.
He comments, "Education is crucial to protecting marine life, and I hope to work alongside people who will be able to improve my teaching ability, and my own outlook on education."