Jade Berman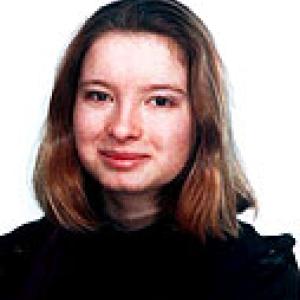 Jade is a 23-year-old from Nottingham, England who is a PADI Assistant Instructor with over 260 dives and six specialities in nitrox, deep, wreck, night, search and recovery, and drift diving. In addition, she has earned these qualifications by diving and working in a variety of environmental conditions all over the world including the UK, Croatia, Cyprus, the Red Sea, and Hawaii. Her love of diving led to her decision to study marine biology, and at Liverpool University she studied German at the same time and was awarded a 2:1 BSc honours, with a high 1st awarded for her dissertation. During her time at Liverpool she was awarded an one year Erasmus scholarship to study Biology at Hamburg University and was again awarded a 1st for her research project during the year. She speaks English, German, French and Spanish and feels that her languages have opened up more opportunities for her as a marine scientist and a diver.
Jade has a wide range of marine work experience. Recently she worked as a volunteer for WDCS, The Whale and Dolphin Conservation Society as the Education and Interpretation Officer in Scotland. During that time she organised and ran 18 school trips and acted as translator and guide to both English and German groups visiting the Moray Firth Wildlife Centre. She also wrote a scientific report for WDCS on the dolphin sightings and helped evaluate the efficiency of the Dolphin Space Programme in the Moray Firth. Other work experience includes her time in Hawaii writing environmental policies in relation to diving and its impact on the environment and campaigning successfully for better legislation for the Pupakea marine reserve on Oahu, and crewing a private yacht and acting as dive guide in the Red Sea.
Jade says "I am highly motivated and have a strong desire to forge a career revolving around the underwater world." To this end she is completing a Masters in Marine Resource Development and Protection at Heriot-Watt University, Edinburgh, Scotland and has been awarded a prestigious NERC scholarship to fund her studies. Jade aims to play an important role in the future understanding and managing the underwater world and encouraging others to do the same. "I endeavour to inspire the youth of tomorrow to take an interest in their surrounding environment and therefore they too will make a contribution to the underwater world and everything within it."
Jade hopes to rise to the challenges and to be an excellent example as a scholar and a shining ambassador for the underwater world. "To be awarded the scholarship is like a dream come true"