Phoebe Rudomino-Dusiacka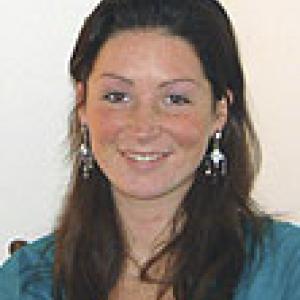 Having worked as a scuba instructor in Sweden and London, as a Dive Master in Tanzania, and working towards qualifying as a Master Scuba Diver Trainer, 22-yr. Old Phoebe Rudonimo-Dusiacka, is a dedicated and enthusiastic diver. She is keen to further her diving capacities and is mindful of how her position could be a trustworthy vehicle in promoting underwater awareness.
An avid diver, Phoebe's passion began when she enrolled in a PADI Open Water course as a precursor to her role as a translator for the Galapagos Marine Reserve in Ecuador. She hopes to experience ice diving, continue cold-water diving, and looks forward to delving into underwater photography and filmmaking.
Phoebe is a graduate in Philosophy and Modern Languages having studied at the Sorbonne, Paris and University College London. She is pursuing a M.Sc. degree in Social Anthropology today. Phoebe has been actively involved in a number of international humanitarian projects. She has worked for an NGO in Nepal and experienced conditions of segregated ghettos in Tibet, all of which challenged her personal ideas about power and epistemology and helped her to form a number of theories about the anthropology of conservation.
Currently working to complete her Master's dissertation on marine resource conflicts, she speaks five languages enabling her access to different cultures. From this linguistic background, she is interested in the communication and social structures of marine mammals and the methodology with which these are deciphered and interpreted by scientists.
Believing the power of conservation lies in economics, Phoebe hopes to develop her knowledge of ecotourism incentives during the scholarship year. Experienced in research and publishing, Phoebe is already devoted to the demands of journalistic writing. Grateful to have been chosen as the OWU-SS European Rolex Scholar 2004/05 and ambassador for the underwater world, Phoebe believes the year ahead will enable her to achieve and document a number of experiences which she feels extremely privileged to take on.