Joseph Hoyt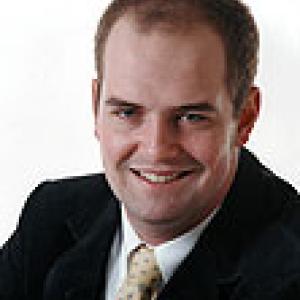 Joe graduated in May 2004 from Eastern Carolina University with a B.A. in Anthropology and a minor in Coastal and Marine Sciences. His primary underwater interest is in archaeology and shipwrecks. Although he aims toward a career as an underwater archaeologist or marine historian, he is open to any type of marine science.
Joe grew up in Ohio on the shores of Lake Erie, exploring underwater by snorkel at the age of eight. By age 15, he advanced to a PADI Open Water scuba course. His first dives after certification were on an archaeological project through a course at Bowling Green University, where the class documented a shipwreck off Kelly's Island. His interest piqued, Joe became a charter member of the Marine Archaeological Survey Team (MAST) and he participated in the mapping of several Lake Erie wrecks. Working with MAST led to an internship with Great Lakes Historical Society, where Joe helped establish the Lake Erie Shipwreck Research Center.
Now 22, Joe is a NAUI instructor and has logged over 300 dives. Throughout his college years, Joe was active in his university's diving program. He taught the basic scuba class at ECU for two years and is currently working on becoming an instructor trainer. In addition to several specialty certifications, Joe has technical diving certifications including nitrox, technical nitrox, decompression techniques, and trimix I and II.
In 2001, Joe was invited to join NOAA (National Oceanic and Atmospheric Administration) and NURC (National Undersea Research Center) on the USS Monitor expedition as a safety diver. The Monitor rests at a depth of 240 feet off Cape Hatteras, North Carolina. The following year (after technical training, including trimix, in Canada), Joe returned as a bottom diver. He dove as a member of the bottom team with the Monitor expedition for two summers. Other projects Joe has worked on include fieldwork with NURC on the wreck of the Queen of Nassau (230' depth off Islamorada, Florida) and NOAA's documentation of the wreck of the Cornelia B. Windiate in Thunder Bay Marine Sanctuary, Lake Huron (190' depth).
Joe hopes to continue to teach safe diving practices and impress upon entry-level divers the profound effect they can have on cultural and environmental resources. He also plans to become certified to teach technical diving. Joe is eager to explore underwater archaeology and hopes to be an advocate to bridge the scientific community with the recreational diving community so that submerged cultural resources may be appreciated by all. During his scholarship year he hopes to draw on his background in anthropology to learn about cultures associated with underwater activities and the ways in which their marine resources could be protected.
Joe has been going full steam since finishing his time as the 2004 North American Rolex Scholar. The majority of Joe's time has been consumed with graduate school. Fortunately this has not prevented him from working in the water. While in school, Joe took part in several archaeological projects, taking him to the Great Lakes, North Carolina, Hawaii, Bermuda, and more.