Delia Ni Chiobhain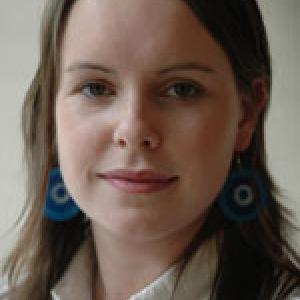 Delia Ní Chíobháin, 22, has been chosen as the 2006/07 European Rolex Scholar. As a native of Dingle, the most westerly town in Europe facing the vast Atlantic Ocean, the sea from an early age has influenced Delia and her upbringing and gave her a deep understanding of the importance of our waters from the environmental, the cultural and the economic values of our seas. The area is also one of the few remaining Gaelic-speaking areas in Ireland and as a native speaker she is fully aware of the threat facing endangered languages and the need for conservation measures.
Her desire and passion to conserve cultural resources for future generations is a result of studying Archaeology and Gaelic in National University of Ireland, Galway where she was awarded a Department of Education scholarship for the duration of her studies. She was also awarded an Erasmus Scholarship to study in the University of Glasgow where she studied Scots Gaelic and was a member of the University's BSAC club.
She learned to dive with the CMAS/CFT University dive club in Galway and has since become a CMAS ** diver with nitrox and extended range qualifications and a PADI Divemaster. Diving has taken her all over the Irish coast but it is wreck diving that holds a special place in her heart, leading her to dives off the west of Scotland, the Orkney Islands and New Zealand. She hopes in time to expose the wealth and cultural importance of the maritime archaeology of Europe and while she has excavated on land she anticipates in time to experience a dig underwater. While she initially learned to dive to become an underwater archaeologist many other aspects of the underwater world have caught her attention and enthusiasm and she hopes to explore her avenues of interest during her scholarship year such as commercial diving, mixed gas diving, underwater videography and marine conservation but to name a few.
In time she hopes to use the experiences of the scholarship year to promote the appropriate measures of artifact salvaging and recovery and in turn enhance the level of maritime archaeology in her home country to the benefit of the human history of Europe. She is both grateful and honored to have been chosen as this years scholar and of the exciting year ahead of her she says "What I wish to give to the underwater world and indeed to those who come after me, is the opportunity to display all the secrets that the oceans, seas, rivers and lakes have to offer particularly in relations to piecing together the puzzle of past civilizations and their patterns".