Matthew Kertesz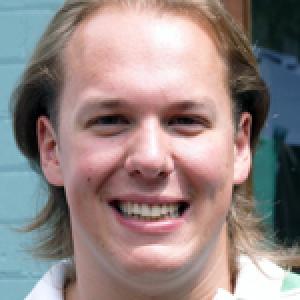 Mathew Kertesz, 22, of Sydney, Australia has been chosen as the inaugural Australasian Rolex Scholar for the year 2007. Mathew completed his Bachelor of Marine Science at Macquarie University, Sydney, in 2005, majoring in Marine Biology. He then began an Honours degree through Macquarie, carrying out research on reef fish community structure in the Jervis Bay Marine Park on the New South Wales south coast.
Mathew's main area of interest is marine conservation research and promotion. Despite growing up in an inland town, he spent a significant proportion of his childhood by and in the ocean, snorkeling, boating and fishing. During his final years of schooling, he gravitated towards the sciences, and subsequently began his degree in 2003.
After growing up in and on the surf and saltwater, Mathew did his Open Water diving course in Port Stephens in January 2004 and was enchanted from the first minute, saying "Breathing underwater just felt natural to me, it felt right". Mathew then carried out his Advanced Open Water and Rescue training in April 2006 as a precursor to beginning his Honours project.
Throughout his university career, Mathew was drawn to field-based activities, and his degree included field trips to Fiji, the Great Barrier Reef and Jervis Bay. In addition to this, Mathew completed a third year research project with the NSW Department of Primary Industries (Fisheries), looking at the community structure of inter tidal crabs in Port Stephens, as part of a larger DPI study to provide information for the zoning of a newly announced marine park. Mathew also did extensive volunteer work in marine science throughout his degree, working as a research assistant on a number of projects, as well as volunteering for Sydney Aquarium, the National Parks and Wildlife Service and, as part of his training for his Honours project, as part of the dive team for the Jervis Bay Marine Park annual ecosystem monitoring project.
In December 2006, Mathew had the extraordinary privilege of swimming with the largest bony fish on the planet, the Mola mola, or Ocean Sunfish, an awe-inspiring experience that indelibly marked him as a marine conservationist for life. Mathew is honoured at being selected as the first Australasian Rolex Scholar, seeing the responsibility of being an inaugural Scholar as "a challenge that I'm really looking forward to." His aim for the scholarship year is to learn as much as he possibly can in the interests of developing and promoting marine science and conservation, now and well into the future.