Igor Valente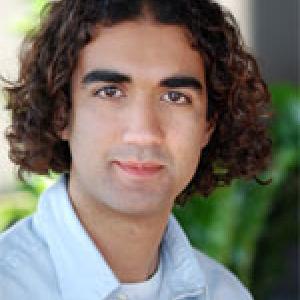 Igor Valente, 24, has been chosen as the European Rolex Scholar for 2007/08. A Portuguese citizen born and raised in Mozambique, Igor has witnessed first hand the realities of a developing country, while being able to compare it to life in wealthier nations during his travels. He has always been keen to learn more about other cultures and languages and have new experiences, leading him to become fluent in English and Spanish, along with a bit of French.
Having started swimming from an early age, coupled with living close to the sea, he always felt at home in the water and had a desire to learn more about what lay under the surface. In spite of this, it was still some time until he tried scuba diving, something that seemed like just a dream, due to circumstances like the Mozambican civil war and resulting lack of facilities.
During his year out from his Electronic Engineering degree, he finally had his first breath underwater. It was an experience that changed his focus completely, and he was hooked for life.
At the end of his degree he followed his passion, going to Egypt and Australia to gain his PADI Instructor license. Along with some work experience in these places he also did some work in the UK and a full season in Minorca, further increasing his skills and underwater experiences.
While diving, his main interests tend towards photography, education and more and more, the natural world of the sea. In order to gain more knowledge about this he has completed a course on Life in the Oceans and is currently studying to gain a Diploma on Environment and Development from the Open University.
In the future he hopes to help with the conservation of the fragile marine ecosystems, by working with the local populations of developing countries, like Mozambique, to increase their knowledge and find tailor made solutions that benefit both sides. He sees the scholarship as a unique opportunity to gain the skills and contacts that will help him achieve this.
Igor is honoured to have been given the opportunity to be a part of the OWU scholarship "family" and he hopes to gain as much experience from the following year as he can to enable him to contribute to the protection of marine ecosystems.