Brenna Mahoney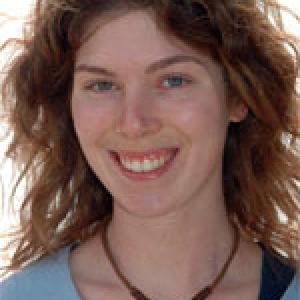 Brenna Mahoney, 24, of Bethesda, MD has been named as Our World-Underwater Scholarship Society's 2007 North American Rolex Scholar.
Brenna earned a Bachelor of Science in 2005 from Cornell University. She graduated Cum Laude with a degree in Biology and a concentration in Ecology and Evolutionary Biology. Her interests in marine conservation led to two summers of scientific diving in Mexico conducting coral disease surveys. Brenna's thesis on the environmental effects of a marine pathogen on Gorgonian corals earned her distinction in research with high honors.
Since graduating, Brenna has explored many aspects of her main interests, marine conservation and research. At the Woods Hole Oceanographic Institute on Cape Cod, MA, Brenna conducted a summer project on the genetics of harmful algal bloom dinoflagellates. At the Friday Harbor Laboratories, Puget Sound, WA, Brenna immersed herself in research diving and conducted a project on the rockfish populations in a marine protected area. In between these research projects, Brenna also pursued her other interest, education and public awareness. Working as a program educator and naturalist at the New England Aquarium, Boston, MA and the Seacoast Science Center, Rye, NH, she got a charge out of sharing her knowledge of marine animals with the public and hearing their appreciative "collective gasp." She feels that "education is key to understanding and appreciating, and most importantly respecting the natural world."
Brenna's experience with the underwater world began early with frequent visits to science museums, aquariums, and beaches. As the oldest of a set of triplets, she was encouraged by her parents to explore her individuality. Her family embraced curiosity, education, and travel. Brenna earned her PADI open water certification in Hawaii on a family vacation and later continued to Rescue Diver in Lake Cayuga, NY, where she "learned the value of a well-fitting 7ml wetsuit." Her scientific diving began with her research assistantship in Mexico and she was recently certified as an AAUS (American Academy of Underwater Science) Scientific Diver at Friday Harbor.
Brenna hopes that the Rolex Scholarship will help her explore global marine conservation—what is being done, how it is being done, and who is doing it. She wants to develop as a researcher and "contribute to the growing knowledge of marine ecology and oceanography." She states, "As a conservationist, I am also interested in politics, policy, and societal and economic impacts of our decisions. I hope to be a knowledgeable advocate for our oceans and work towards knowledge that will result in solutions to marine conservation issues."