Steven Lindfield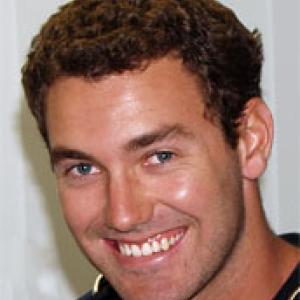 Steven Lindfield, 23 has been chosen as the Australasian Rolex Scholar for 2008/09. Steve grew up on the Central Coast of NSW, Australia. Living close to the ocean and estuaries he grew up surfing, fishing and snorkeling as much as he possibly could. Steve was introduced into the world of fish by his father, now a commercial fisherman; going fishing was a regular activity and the family would spend their holidays snorkeling and catching tropical fish for their aquarium.
These previous experiences led Steve to pursue a career in marine science; it was either that or become a commercial fisherman. Steve spent many hours in the water free diving around his local reefs but it wasn't until the start of his Bachelor of Science degree at the University of Newcastle in 2003 that Steve got together a group of friends for their Open Water certification, and soon after they were running the university SCUBA club with Steve as president.
Steve continued his diving qualifications, with Advanced, Rescue and Scientific Diver qualifications in successive years. Currently Steve has logged over 200 dives in a variety of conditions; he has actively helped other university students on their diving projects, and explored many of his local offshore reefs and has been on three diving trips to the Great Barrier Reef. Photography has always been one of his underwater interests and Steve said "SCUBA made it much easier to take better photos". Steve is also an active member of his local diving club, Terrigal Underwater Group, and is currently helping them to participate in marine science research for the future sinking of a large artificial reef; the HMAS Adelaide.
By the end of 2007, Steve completed his Honours degree. His research involved using baited underwater video cameras to investigate the diversity and abundance of reef fish in the nearby Port Stephens-Great Lakes Marine Park. For this research Steve achieved the highest possible grade (Class 1) and had already co-authored an international scientific paper. Steve also attended two Australian fish biology conferences and last year was awarded Gilbert P. Whitley award for best junior student oral presentation.
Steve is looking forward to finally travelling overseas and experiencing other cultures and the full diversity of marine life. He hopes to use his experiences as a fisherman, scientist and conservationist to provide an unbiased perspective to marine conservation. He hopes to further promote understanding of the marine world for others with the eventual aim of maintaining or enhancing the marine environment for future generations. "It is the ocean and marine life that has given me so much pleasure and I will do my best to protect it for others".