Filip Wolski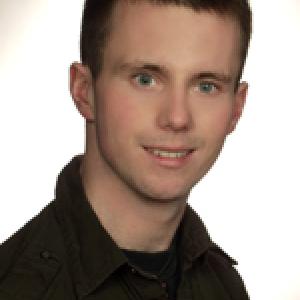 Filip Wolski, now 21 years old, was born in the 1000-year-old Polish seaport city of Gdansk. Since early childhood he has been keenly interested in sciences, logical thinking and the world. At age 10 he was part of a team who qualified to the International Finals of the 'Odyssey of the Mind' – a competition of creative thinking - finishing in third place.
Water, he says has always played an important role in his life spending most of his childhood holidays at the shore where he first encountered scuba divers and became fascinated with their strange equipment and longing for his first breath underwater.
At High School Filip developed his interest in computer programming which led to being chosen four times for the Polish National Team for International Olympiad in Informatics, winning the competition in Mexico in 2006. It was however when Filip moved to the University of Warsaw that his opportunities to pursue his fascination with diving improved and he joined the local Diving Club.
Still highly interested in computer programming Filip joined with two other Faculty students to form a team that entered and won on two separate occasions the ACM International Collegiate Programming Contest in Tokyo, Japan. Since this he has focused more on tutoring other students and teams in computer programming.
Filip says that these competitions which he has entered and won allowed him to travel and dive in different countries and used these opportunities to explore on his own without others as he feels this is the only way to discover the true nature of the country and it's people. Last year Filip completed an internship with 'Google' in New York City and helped to develop one of Google's highly distributed data storage and retrieval systems. He chose this internship as it would place him closer to the ocean and allow him to continue to dive.
Currently qualified as a PADI Divemaster and Nitrox qualified with more than 200 dives under his belt, Filip helps to instruct handicapped divers and teaches freediving in his spare time. He has been described by his tutors as "the most talented and hard working disciple" and is predicted to be awarded a Fellowship at the University of Warsaw being regarded as one of the best students in the history of the Faculty.
Filip's dream is to make a significant contribution to diver safety by re-writing decompression schedules and designing better and more efficient dive computer software.