Yann Herrera Fuchs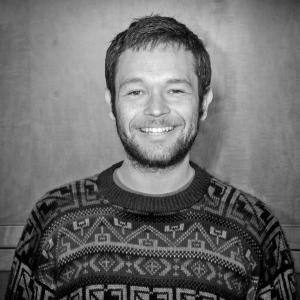 Yann Herrera Fuchs, 24, was born in Cuernavaca, the city of "eternal spring", not far from the Mexican coast. He spent his childhood in swimming pools and the tropical shores of the Mexican Pacific, attempting to swim like a dolphin or hold his breath underwater for long periods of time. At the age of eight, his family moved to Seattle, but not even the cold weather and frequent rain stopped Yann from enjoying the ocean. He soon found a hobby in jumping around tide pools searching for jellyfish, sea urchins and starfish. Yann eventually moved back to Mexico City, but the longing for closer contact with the ocean brought him to Vancouver, Canada, a few years later to seek a degree in Environmental Science from the University of British Columbia (UBC).
At UBC Yann focused on economic, social, and environmental sustainability. He spent time in Costa Rica working with a volunteer organization on a turtle conservation project, patrolling beaches at night and relocating turtle eggs safely to keep them away from poachers. This field experience triggered his passion for marine conservation. He completed his open water diver's course in Mexico, diving for the first time in the harbor of Veracruz. Yann was stunned by the abundance of coral and marine life that was present despite being situated near a major industrial port. Acknowledging the resilience that aquatic life can have with good conservation measures made him feel empowered to make a difference in Mexico's efforts to preserve nature. Despite the logistical and financial barriers of diving, Yann attempted to explore different underwater settings. In Quintana Roo, he submerged himself in cenotes, cavern-like orifices that connect the subterranean waterways of the Mayan coasts. He also got certified for dry suit diving in Canada. During his final years at UBC, Yann served as a research assistant working on an indigenous fisheries project and was awarded a grant to take a sustainability field course in Iceland.
After graduating, Yann made the leap back to Mexico and began working for World Wildlife Fund, where he got closer to Baja California's fishing sector, government, and coastal communities. His lead project focused on developing alternative fishing gear in the Upper Gulf of California in an effort to protect the endemic vaquita porpoise, considered the world's most endangered marine mammal. He also participated as a diver in shark monitoring programs, reef clean-ups and ecosystem health assessments. Yann insists that community efforts and underwater education are key to preventing further disconnection between people and our natural water resources. The 2018 OWUSS Rolex Scholarship is the perfect opportunity to explore this idea and ignite a sense of environmental stewardship in those who have lost a connection to our world underwater.