Shaun Wolfe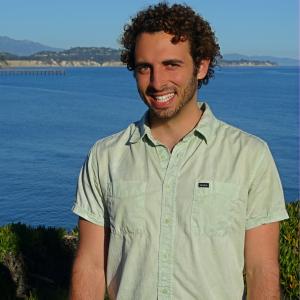 Internship:
National Park Service Research Internship
Shaun Wolfe, 26, was born in Los Angeles, CA. He is currently a master's candidate at the Bren School of Environmental Science and Management at UC Santa Barbara (UCSB) focusing in Coastal Marine Resources Management. He earned his B.A. in Environmental Studies from University of Southern California, where he also spent time abroad at the University of Queensland in Australia.
Since his time as an undergraduate, Shaun has worked at several aquariums in Southern California, most notably the Pennington Marine Science Center (PMSC) on Catalina Island. At the PMSC, Shaun helped design a fish recompression device. He created a fundraising video to crowd-source fund the device, and is now involved with the construction process. In between his work on Catalina, Shaun earned his PADI Open Water Scuba Instructor certification and has also worked on kelp forest restoration efforts led by Los Angeles Waterkeeper. He currently works with UCSB's Marine Science Institute on underwater research projects and educational videos as an AAUS diver.
As the National Park Service intern, Shaun aspires to hone his skills in marine conservation and videography. In addition, he is bringing an open mind and hopes to attain new skills from unexpected experiences. Shaun feels a strong sense of ownership of the underwater world and is passionate about inspiring others to help protect it. As such, Shaun is excited to learn from the National Park Service and contribute to their mission of inspiring current and future generations through resource preservation.