Shane Farrell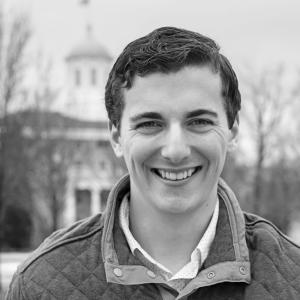 Internship:
AAUS Scientific Diving Internship
Shane Farrell, 20, from Minneapolis, MN, is currently a junior at Lawrence University in Appleton, WI, where he is pursuing a double major in government and biology.
Shane began diving recreationally with his mom when he was in middle school. After obtaining his Open Water Certification in 2010, his passion for diving and the world underwater was ignited. Since then, Shane has received certifications in a variety of dive specialties including ice diving, deep diving, dry suit diving, search and recovery, and emergency oxygen provider. While taking classes and working as a research assistant at Lawrence, Shane is completing his Dive Master certification and helping with classes at a dive shop in Wisconsin.
Shane has pursued his passion for science while at Lawrence, where he has primarily focused on microbiology and molecular cloning. He began working as a research assistant in the biology department as a freshman, and has co-authored a paper based on cloning and characterizing ciliated genes in the nematode Caenorhabditis elegans.
Shane has begun to merge his passion for underwater discovery and research while in college. In his spring term, he will travel to the Caymans to conduct dive research. Shane is looking forward to exploring a new area of science while combining his passion for research and underwater discovery this summer as the 2018 Our World-Underwater Scholarship Society Dr. Lee H. Somers Scientific Diving Intern with AAUS.
Location of Internship:
AAUS Scientific Diving Internship