Olivia Johnson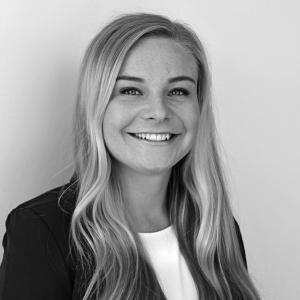 Born in Hobart, Tasmania, 23 year-old Olivia's fascination for the ocean began at a young age: her father was a commercial diver and she has always loved swimming, snorkelling and fossicking through rock pools. It was in Year 9 at Taroona High School where Olivia discovered her true passion for all things marine in a course called "Exploring the Ocean." Progressing to the advanced course, Olivia gained her PADI Open Water, Advanced Open Water and Rescue Diver certifications. In high school and college, Olivia also developed a passion for underwater hockey and has been a representative at the state and national levels on multiple occasions.
At 19, Olivia began her degree in Marine and Antarctic Science at the University of Tasmania (UTAS), graduating in 2016 with majors in Marine and Antarctic studies, Ecology and Zoology. During this time, she undertook a commercial course in Scientific Diving, receiving ADAS and AAUS certifications. After her undergraduate degree, Olivia received an six-month internship as a Marine Biologist at the One&Only Reethi Rah resort in the Maldives. Here she received training in manta ray and turtle identification and cataloguing, coral bleaching, coral restoration, olive ridley turtle rescue, and ghost net removal. She assisted in turtle DNA sampling and green sea turtle nesting and hatching events, all the while creating positive guest experiences through education and guided snorkelling tours.
Returning to Australia in May 2017, Olivia worked as a field technician at the Institute for Marine and Antarctic Studies (IMAS) UTAS, where she gained an immense amount of experience in diving research on multiple projects. She also completed her SSI Dive Master training. Currently completing her honours year with IMAS UTAS, Olivia's project involves using local divers' ecological knowledge to model and map the distribution and abundance of a range-extending sea urchin (Centrostephanus rodgersii) along Tasmania's East Coast. In her research, she utilises closed-circuit rebreathers to collect data from depths greater than 20 metres, a novel contribution to diving research in Tasmania. Olivia's project aims to address temporal and spatial data gaps and bridge the gaps between industry, science, government and the wider public.
Receiving the Rolex Scholarship is a great privilege, providing Olivia with an incredible opportunity to learn about the global marine environment, develop a career path in the underwater world, and make global connections in the fields of ocean conservation and preservation. Her key interests include ecology, climate change, bridging the communication gap between the latest science and the public's knowledge, and studying the impact of human interactions on the marine environment. This scholarship will provide a platform for Olivia to be an ambassador for the protection of our oceans as well as for women in marine research and diving.