Mary Quinn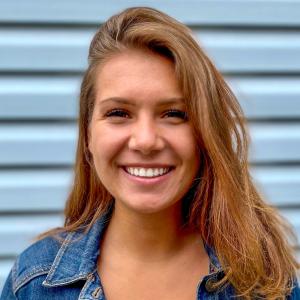 Internship:
REEF Marine Conservation Internship
Mary Quinn, 21, is currently enrolled as an undergraduate at Wheaton College in Massachusetts, pursuing degrees in both Biology and Creative Writing. Originally from Fairfield, Connecticut, Mary has grown up on the coast of Long Island Sound and has always loved exploring the ocean. Whether it was kayaking in the Sound, or exploring tide pools and subsequently ruining clothes, Mary had an active outdoor childhood. She has worked with the New England Coastal Wildlife Alliance on their Diamondback Terrapin Project as a field intern team leader.
In the early spring of 2020, Mary became certified as both a PADI Open Water Diver and as a PADI Advanced Open Water Diver while studying abroad at the School for Field Studies, Center for Resource Management Studies on South Caicos, Turks and Caicos. In South Caicos, Mary fell in love with fieldwork, living at a remote field station as a part of a team and sustainable living. She enjoys snorkelling, diving, and kayaking in the ocean.
Mary hopes to continue working to give back to the environment, learning, and exploring different marine ecosystems around the world. During the last year, Mary has been working to finish her undergraduate degrees and has been completing independent research on the foraging behaviour of yellowtail snapper in South Caicos.
Location of Internship:
REEF Marine Conservation Internship