Lena Block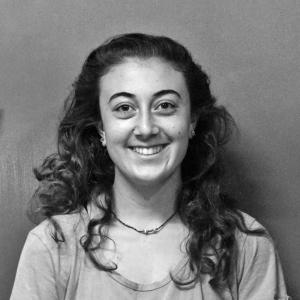 Internship:
AAUS Mitchell Scientific Diving Research Internship
Lena Block, 21, is currently a sophomore studying Marine Biology at the University of Hawaii at Manoa. Originally from Santa Cruz, California, Lena has grown up connected to the ocean and chose to study biology in order to combine her love of conservation and diving. In high school, Lena volunteered with The Marine Mammal Center, rescuing stranded marine mammals along the California coast.
Lena became PADI Open Water certified in 2014 during her senior year of high school. After high school, Lena embarked on a gap year, traveling to Thailand, Cambodia, Vietnam, Fiji, and Madagascar. In Thailand, Lena volunteered at Elephant Nature Park where she had the unique experience of assisting with the rescue of an injured and abused elephant. In Cambodia, she taught English to second grade Cambodian children. In both Fiji and Madagascar, Lena had her first experiences with scientific diving, doing fish and invertebrate surveys as a volunteer with a non-profit group. Living simply on small islands and diving almost daily, Lena found her passion: bringing together diving and scientific study. While in Fiji she gained her PADI Advanced Open Water, Rescue Diver, and Dive Master certifications. Subsequently, Lena worked as a dive master at Taveuni Ocean Sports in Fiji, deepening her love for the underwater world. Determined to continue excelling as a diver, Lena earned her AAUS Scientific Diver certification in the spring of 2017. Lena is excited for the opportunity to acquire new scientific diving skills, working as a member of a team of researchers.
Location of Internship:
AAUS Mitchell Scientific Diving research Internship