Lauren Bulik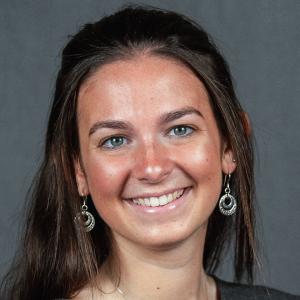 Internship:
REEF Marine Conservation Internship
Lauren Bulik, 21, attends Clemson University where she is pursuing a dual Bachelor of Science degree in Environmental and Natural Resources and Biological Sciences. Growing up close to the beach on Long Island, New York, she always loved the ocean. In high school, Lauren realized she wanted to pursue a career studying and exploring the sea after completing an independent research project on microplastic pollution in her local bay.
Lauren has followed her passion for the ocean through the Conservation of Marine Resources research lab at Clemson. Her research has focused on human impact on marine communities, specifically the effects of marine debris. For her honors thesis, she is working on a project evaluating biomass accumulation on derelict lobster traps.
Lauren fell in love with fieldwork after spending the summer of 2021 in the Florida Keys where she conducted coral reef surveys with her lab. She was inspired by being able to experience these ocean ecosystems so personally with scuba. She is now a PADI Advanced Open Water Diver and has earned a Dive Against Debris specialty. Lauren is also passionate about sharing knowledge with the public to encourage community efforts in marine conservation. She has participated in educating children on marine ecosystems and ocean health through an immersive STEM and arts program with South Carolina elementary schoolers. She has also volunteered as a Discovery Guide with the New York Aquarium. Lauren is thrilled to continue her journey as the Dr. Jamie L. King Reef Environmental Education Foundation (REEF) Marine Conservation intern.
Location of Internship:
REEF Marine Conservation Internship