Kyra Jean Cipolla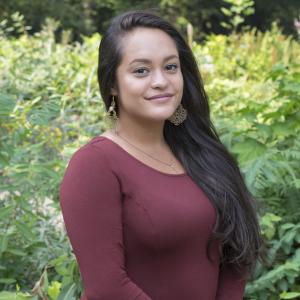 Internship:
AAUS Scientific Diving Internship
Kyra, from New Jersey, has long been passionate about and holds a great appreciation for extremely biodiverse ecosystems, especially coral reefs. That is why her career goal is to conduct research focused on tropical coral reef ecology.
She believes an effective marine scientist is developed not only by studying literature and researching within a lab, but also by literally diving deeper with hands-on approaches to oceanographic research in order to explore the unknown gaps in our knowledge of marine systems.
Expanding knowledge of dynamics within coral reef ecology through continuous, worthwhile research is crucial both for humanity and for the large numbers of marine species that rely on reefs.
The overarching theme of her research interests involves the adaptations of organisms within coastal ecosystems, with an emphasis on the resiliency and recovery of coral in response to environmental stressors (particularly ocean acidification and increased sea surface temperature). She considers expanding knowledge and awareness for vulnerable ecosystems vital for conservation and is fortunate to effectively do so with the AAUS Scientific Diver certification through the Our World Underwater Scholarship Society.
Location of Internship:
AAUS Scientific Diving Internship