Krista Laforest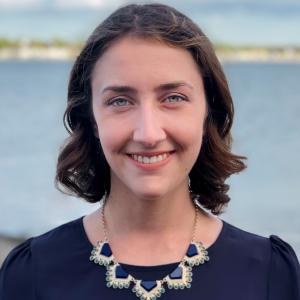 Internship:
AAUS Mitchell Scientific Diving Research Internship
Krista Laforest, 23, is from Quincy, MA. Certified in 2014, she attributes her love of diving to her time as the 2017 Boston Sea Rovers' Intern, where she worked with underwater photographers, aquarists, and marine scientists. Through the support of the Women Divers Hall of Fame, she completed her PADI Divemaster course while earning her AAUS Scientific Diver credentials.
During her time at the University of North Carolina Wilmington, she interned with the New England Aquarium, researched sea otter foraging ecology in Alaska, and was the SCUBA Club President. She recently published research from her honors thesis examining the ontogenetic shifts in brain size in the Atlantic sharpnose shark.
After graduating with a Bachelor's in Marine Biology and Psychology, Krista combined her passion for diving and marine conservation by interning with the Coral Restoration Foundation in Key Largo. She outplanted hundreds of corals, monitored them to determine survivorship and growth, and treated fragments for Stony Coral Tissue Loss Disease. During the summer, she was responsible for managing coral spawning, comparing data between a restoration site and their in-situ nursery, as well as collecting gamete bundles for cryopreservation.
Krista has continued diving as a volunteer at the Clearwater Marine Aquarium. She is honored to return to research diving as the AAUS Mitchell Scientific Diving Research Intern. She is elated about the opportunity to conduct research on the relationship between parrotfish and algae on the reefs of Bonaire and collaborate with members of the McCoy lab at Florida State University.
Location of Internship:
AAUS Mitchell Scientific Diving Research Internship