Kiran Alexander Balan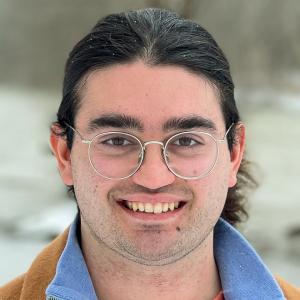 Internship:
Divers Alert Network (DAN) Diver's Health and Safety Internship
Kiran Alexander Balan, 21, is passionate about integrating his love for diving and science. He is currently in his junior year of Neuroscience at Western University in London, Ontario, Canada, graduating in the spring of 2023. His future plans are to matriculate into medical school in the fall of 2023.
Alex obtained his first dive certification in 2017 in an Ontario quarry and later acquired his Advanced and Rescue Diver certifications along with five other PADI specialties. Motivated to teach and share his love for diving, he then completed his PADI Divemaster certification in his senior year of secondary school.
Alex continues to be an active member of the dive community in gear sales and as a Divemaster at London Scuba Centre. While half of his dives have been in warm waters, Alex is always most excited to hop into some cold water and explore a shipwreck. He constantly desires to increase his dive knowledge and ability and is currently completing his technical dive training.
Alex's first exposure to diving from a scientific lens was through an influential mentor, Dr. Neal Pollock. Under Dr. Pollock's guidance, Alex drew from his background as a certified personal trainer and research in the topics of nutrition, hydration, and diving health.
The Dr. Glen H. Egstrom DAN Diver's Health and Safety Internship is the perfect next step for Alex to continue exploring his passions for science and diving. He is excited and honored to learn and contribute as much as he can in the position.
Location of Internship:
DAN Diver's Safety Education Internship