Hannah Douglas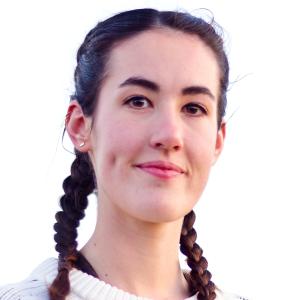 Hannah Douglas, 23, is an avid scuba diver, Marine Science student and yoga teacher from Wicklow, Ireland with a passion for marine ecology, conservation and effective scientific communication through art and photography.
Making the connection as a child between the 'mermaid's purses' washed up on the shore and the sharks and rays living beneath the waves gave the ocean an enticing mystique. At 15 years old, she experienced scuba diving for the first time off Dalkey Island, where harbour seals swam by through the kelp fronds and bright orange starfish lay in carpets on the seafloor. Surfacing from this first dive, she felt she had been given the key to an entirely new world, one that she has since always wanted to share with those around her.
After finishing school, Hannah worked to fund more diving courses and completed her Rescue Diver training in Ireland before travelling to Thailand where she became a PADI Divemaster and volunteered planting coral reef nurseries. She then travelled to India and trained as a yoga teacher, learning mindfulness practices that she continues to incorporate into her diving.
Returning to Ireland, she began an undergraduate degree in Marine Science at the National University of Ireland, Galway, where in her first year she restarted the Marine Society, helping to organise weekly beach cleans with fellow students, hosting talks by marine scientists and fundraising events for marine conservation charities like Seal Rescue Ireland. In this leadership role, Hannah learned the importance and benefit of communication and teamwork to tackle large problems. She also found joy in taking effective action and discovered how it could bring a sense of relief to students who felt overwhelmed by the scale of the environmental crisis. During the summer of 2021, Hannah was selected to work as a Communications Content Creator for the Marine Institute of Ireland. In this role, she combined her love of art and Marine Science by taking underwater photos and sketching Irish native marine species.
Despite the constraints of the pandemic, by the age of 22, Hannah had accomplished a PADI Open Water Scuba Instructor qualification and started teaching courses. She also trained as a NAUI Scientific Diver and subsequently worked on multiple scientific field research projects, including her own research project focused on Pachycerianthus multiplicatus (Fireworks anemones) on the west coast of Ireland. Her objectives after university are to continue studying life in the ocean while broadening her knowledge of economics and politics by delving into the world of resource management and legislation.
She holds the firm belief that you should, 'Be the change you wish to see', and for Hannah, that is a global awakening to the beauty of our oceans and a wave of policy change to protect it.