Erika Sawicki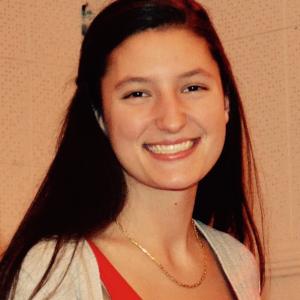 Internship:
AAUS Scientific Diving Internship
Erika L. Sawicki, 22, from Wilbraham, Massachusetts, will be graduating summa cum laude from the University of New England in May 2017. She will be graduating with a Bachelor of Arts degree in Ocean Studies & Marine Affairs and a Bachelor of Science degree in Environmental Science and a minor in Philosophy.
Erika discovered her passion for diving and marine ecosystems when she attended the Florida National High Adventure Sea Base in 2012. She obtained her Open Water Diver certification in 2012 in order to participate in the Scuba Adventure program at Sea Base in Islamorada, Florida. This was the beginning of an amazing adventure of a lifetime and instilled her love of diving. She participated in the program again in 2014 as the crew leader and an Advanced Open Water Diver. At this time, Erika received the AWARE Coral Reef Conservation certification. This exposure motivated her to continue to develop her diving skills.
In 2015, Erika became a Rescue Diver, Deep Diver Specialty, Search and Recovery Diver Specialty, and a PADI Dive Master. She spent the summer of 2016 working as a Dive Master at Sea Base, where she led several Boy Scout troops and their leaders on dives. While working at Sea Base, Erika gained experience conducting fish count surveys that were completed weekly for the Reef Environmental Education Foundation (REEF). This internship will give her the opportunity to acquire knowledge, skills, professional training and real-life experience in the scientific diving field.
School:
University of New England
Location of Internship:
Dr. Lee H. Somers American Academy of Underwater Sciences (AAUS)