Elizabeth Hasan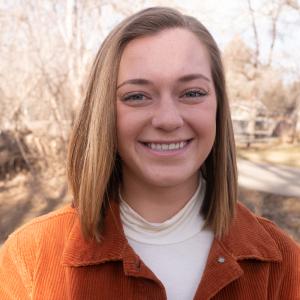 Internship:
AAUS Mitchell Scientific Diving Research Internship
Liza Hasan, 22, is from Park Ridge, IL. She will be graduating from the University of Colorado, Boulder, in May 2019 with a degree in Ecology and Evolutionary Biology. During her time at the University of Colorado, she has had the opportunity to conduct research on alpine plant ecology, prairie dog spatial dynamics, and greenback cutthroat trout restoration.
Liza has always loved being around water and was first able to explore the underwater world in 2011 when she was certified as an Open Water Diver. Despite going to college in a land-locked state, Liza has found ways to make it back to the ocean. During the Fall 2017 semester, she studied abroad at the CIEE Research Station Bonaire, Dutch Caribbean. She took courses in coral reef ecology and marine conservation and had the opportunity to conduct an independent research project on the impact of community structure on the branchial crown area of feather duster worms. While on Bonaire, Liza also earned her Advanced Adventure, Rescue Diver, and AAUS Scientific Diver certifications.
Liza has continued to dive in Colorado as a volunteer diver at the Denver Downtown Aquarium. She is excited and honoured to return to research diving this summer as the AAUS Mitchell Scientific Diving Research Intern. She is thrilled about the opportunity to continue expanding her marine research experience and learn from the members of her
research team.
Location of Internship:
AAUS Mitchell Scientific Diving Research Internship