Catherine Mitchell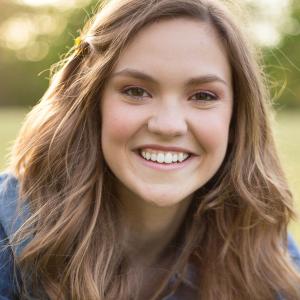 Internship:
AAUS Scientific Diving Internship
Catie Mitchell is currently a sophomore at Vanderbilt University studying Ecology, Evolution, and Organismal Biology. Catie grew up spending summers at the beach and developed a passion for ocean exploration. She started a piggy bank for her Open Water certification when she was 11 and finally saved enough coins to get certified in the summer of 2012. Since then, Catie had the opportunity to earn her Rescue Diver certification while visiting family in the U.S. Virgin Islands and has logged dives in Panama and Dominica. She looks forward to experiencing cold-water diving this summer and hopes she won't freeze in the chilly waters around Maine. This summer will be her first opportunity to conduct scientific diving, and she looks forward to developing more technical dive skills during her time at the Darling Marine Center.
Through past research internships, Catie has worked with oysters and blue crabs investigating local population health and how species interact with their environment. This is a continued area of interest for Catie and she looks forward to acclimating to the Maine ecosystem this summer. She will spend the first part of her summer pursuing another passion, deep-sea exploration, as an Ocean Sciences intern with the Ocean Exploration Trust on the R/V Nautilus.
Location of Internship:
Dr. Lee H. Somers American Academy of Underwater Sciences (AAUS)