Benjamin Farmer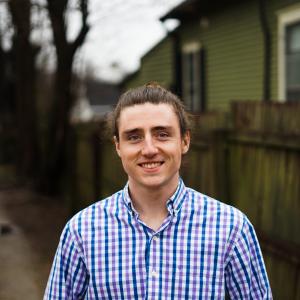 Internship:
REEF Marine Conservation Internship
Ben, 22, graduated in May 2018 with a degree in Biology from the University of Kentucky. Ben has been fascinated by the underwater world from a young age and earned his open water dive certification in 2017. Vacationing to beaches in South Carolina and New Hampshire, he has long found the wetlands and intertidal communities fascinating. Back home in Kentucky, Ben explored everything from lakes to small creeks and cave systems.
Yearning to return to the ocean, Ben pursued a semester of education abroad on the Caribbean island of Bonaire during his junior year. The CIEE Research Station was where Ben gained an intense appreciation for coral reef ecology, scuba diving, and scientific communication, as well as the incredible connection between the staff, students, and local community stoked Ben's interest in ground level conservation efforts.
Upon returning to the University of Kentucky, Ben pursued an internship with the International Center, where he was able to leverage his unique experience abroad to help prospective students find their own programs. Ben continued to hone his research and presentation skills as well, with projects spanning Marine Protected Area effectiveness in the Indo-Pacific, the biology of karst water systems, and the parental behaviour of sparrows.
Accepting the 2019 Our World Underwater Scholarship Society Dr. Jamie L. King Reef Environmental Education Foundation (REEF) Marine Conservation Internship is an exhilarating next step for Ben providing a chance to become a better communicator and ambassador for the underwater world. Ben believes that ground-level support for environmental initiatives is vital to concerted preservation of delicate marine ecosystems. As an intern with REEF, Ben is in the perfect position to contribute to this initiative.
Location of Internship:
REEF Marine Conservation Internship