Arzucan Askin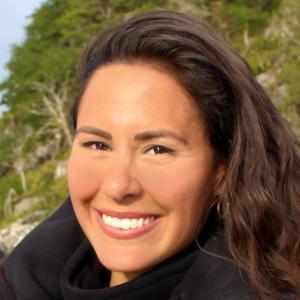 Arzucan is a human geographer and political ecologist deeply passionate about marine conservation, scientific exploration, and underwater cultural heritage. Born in Berlin as the daughter of Turkish immigrants, she spent all of her childhood summers on the Aegean coast, playing in seagrass meadows and observing archaeologists excavate remnants of ancient shipwrecks.
She gained her first experience in scientific diving and underwater photography at Li Po Chun UWC in Hong Kong where she spent 2 years surveying coral populations in Hoi Ha Wan Marine Reserve. Fascinated by their resilience and after witnessing illegal dynamite fishing during a dive in Malaysia, she realised that issues at sea are the result of decisions made on land and decided to pursue her undergraduate degree in Human Geography at the London School of Economics and Political Science (LSE).
There, she started a university-wide campaign to raise the next generation of social scientists trained to address the issues faced by our global oceans by founding the LSE Marine Social Science Expedition - the first of its kind to bridge the social and natural sciences through sailing. Turning a research vessel into an interdisciplinary think tank for the ocean, she sailed along the coast of Scotland while working on marine plastics, multi-species anthropology, geopolitics and blue economics with her team. In search for new and unconventional approaches to marine conservation in small island developing nations, she spearheaded a research expedition to investigate coastal climate change resilience in Cuba and unexpectedly returned with a new-found appreciation for the endemic garfish. Her dedication to creative and interdisciplinary fieldwork was recognised with a fellowship from the Royal Geographical Society.
Upon graduating from the LSE, Arzucan became a PADI Divemaster and briefly joined the World Bank's West Africa Coastal Area Program, supporting the development of projects on integrated seascape management and illegal wildlife trafficking. Shifting her focus towards human-wildlife conflict, she is currently completing her MSc in Biodiversity, Conservation and Management at the University of Oxford, where her research addresses the intersection of anthropogenic pressure and non-human charisma of marine predators. She firmly believes in the power of the arts, photojournalism and documentary filmmaking to redefine human relationships with the ocean and seeks to build her skills in these fields underwater.