Amanda Claire Ho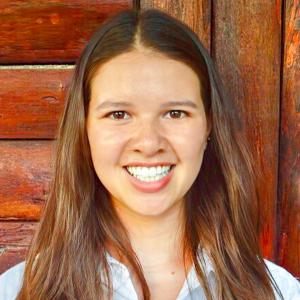 Internship:
AAUS Scientific Diving Internship
As a child, Amanda Ho, used to take walks around her neighborhood with her dad and a composition notebook, jotting down every life form she saw. After filling it with terrible sketches of fungi, newts, and redwoods, she had unwittingly signed herself up for a lifetime of environmental science.
Amanda grew up by the water in California. Spending most of her time in the ocean, she developed an insatiable fascination with the marine realm and proceeded to earn degrees in Ecology, Conservation, and Biodiversity and Oceanography from the University of California, Davis. Amanda is thrilled to be the 2021 Our World-Underwater Scholarship Society Dr. Lee H. Somers Scientific Diving Intern with AAUS where she will be able pursue her two passions: science and the sea.
As an avid diver, she loves swimming amongst vibrant and diverse coral reefs. Hence, she wants to dedicate her life to researching, restoring, and conserving coral reef systems. Her specific interests are in the microbiomes of corals and how they differ between vulnerable corals and corals that seem to have some resilience to threats like disease and climate change.
Amanda was in Costa Rica working with mangroves and sea turtles briefly in 2020 before the pandemic and is looking forward to returning to research this summer. She is excited to contribute to science and society like many scientists before her by researching, restoring, and conserving our beautiful marine ecosystems through this AAUS internship.
Location of Internship:
AAUS Scientific Diving Internship