Abigail Dias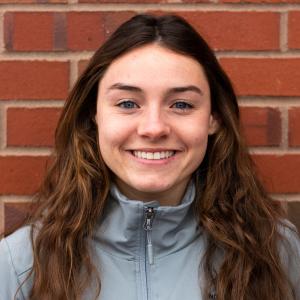 Abbey Dias, 21, is currently a junior studying Biology and minoring in Chemistry at Whitman College in Walla Walla, Washington. Abbey grew up on the west coast, originally from Redmond, Washington.
When she has the chance to come home, Abbey usually spends more time underwater than on land. She is excited to explore the opportunity of combining her passions for medicine and scuba diving through her internship with the Divers Alert Network.
In 2017, Abbey earned her PADI open water scuba certification and since then has worked her way to PADI rescue diver status. As part of Annie Crawley's dive team, she has been involved in community outreach and education to promote awareness of ocean pollution and conservation in the Seattle area.
Abbey's passion for the ocean led her to study on the small island of South Caicos, in the Turks and Caicos Islands, during the Fall semester of 2018 where she researched coral health through 3D modelling the local reef.
There, she had the opportunity to try her hand at scientific diving and underwater photography. Her research also includes work in Dr. Adam Summers's lab at Friday Harbor Laboratories in the San Juan Islands, WA, studying bone density in deep-sea fishes using micro-CT scanning.
Abbey is grateful for the opportunity to be part of the OWUSS and DAN families, and looks forward to improving dive safety education materials. She hopes to eventually instruct diving and continue her mission of educating the community about health and ocean conservation.
Location of Internship:
DAN Diver's Safety Education Internship